A touch of luxury to your home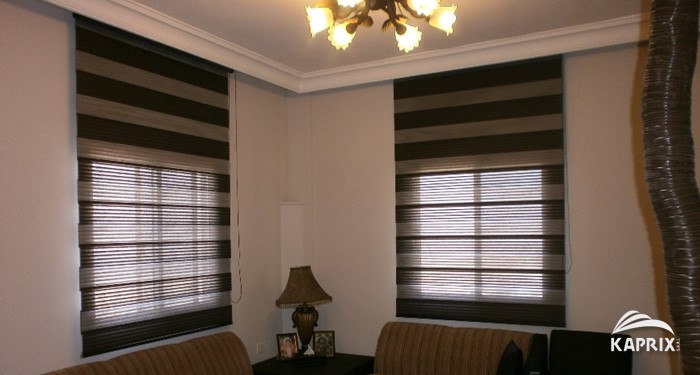 Don't ruin your house interior by choosing wrong awnings
These days, people have a different interpretation of a home sweet home. Decades ago, a home is always the best place to dwell, regardless of its overall condition. At this moment, people want more than just a comfortable home. What they need is a luxury touch in every inch within the house. The lavishly designed home is no longer a dream for every homeowner. There are chances to have a perfectly arranged home, which is protected with high quality sun screen pergolas or awnings. In a city like Beirut, where the sun shines brightly throughout the day, every house needs to get total protection against the strong sun rays. Homeowners who pay a serious concern about the best protection of the house will get the help from Kaprix.
Kaprix remains as the most trustworthy name among homeowners who demand of having the best quality and service for their home manufacturing awning, pergola, rollup, umbrellas, sun screens, architectural tents and so forth. For years, Kaprix has catered the needs of having a home with the best protection. The strong UV rays can damage the whole interior, in which it leads to the less aesthetic home design.
There are reasons, why Kaprix never has a shortage of clients. First, it delivers the most outstanding service in providing awnings in various styles, materials, shapes sizes and prices. All of them are made of the best quality of materials that ensures homeowners' safety and comfort at the same time. Some awnings manufacturers only focus on the aesthetic aspect, without taking the quality material for granted. Kaprix is different. It pays attention to the total protection of the house, in order to deliver the most satisfaction feeling for all clients.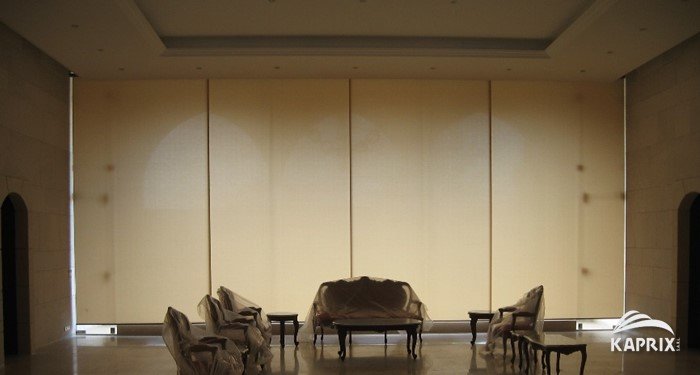 Fast response is another reason, why loyal Lebanese clients never turn their back on Kaprix. Its customer service is always ready 24/7 in answering the questions, that all homeowners ask before they decide to use the service of Kaprix. Homeowners always get free quotes or estimates about their home project, so they can compare them with the details of services from other companies with similar services. Well, their satisfaction is shown through their excellent reviews and high ratings upon Kaprix. They keep coming back for more exceptional service for the best of their home.
Kaprix understands that a friendly customer service with fast response means nothing without fast installation. Once homeowners agree with the terms and conditions within the agreement, Kaprix will send its highly skilled journeymen to clients' home and start the installation right away. All of them are experienced, so homeowners don't have to worry about their newly installed awnings. They meet the highest safety and security standard, for the sake of homeowners' convenience.
As the pioneer of flawlessly designed awnings in various forms, Kaprix understands that homeowners always want to have customized awning designs, based on their home's themes. Homeowners can get a free consultation, related to their desired awnings. They can choose the right form of pergolas, roll ups, sun screens, shutters, and other home protection. Kaprix will never run out of ideas, because it hires professional architects and project managers who ensure outstanding products for homeowners' total satisfaction.